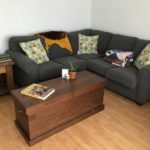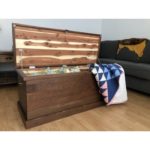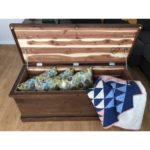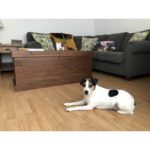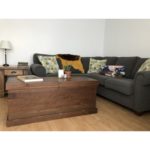 Shamrock Chest
From: $895.00 CAD
This Shamrock Chest is a great choice for storing all of the things you treasure. Traditionally this chest is created with different colours and sanded just right, making it a focal point for any home. It can also be any colour of your choice. Lined with cedar, this chest creates a safe place for all of your valuables. The standard of this chest is 20 inches high, by 18 inches deep, by 60 inches long. Also available 48″, & 72″ lengths.
This item usually ships within 4-6 weeks
Only logged in customers who have purchased this product may leave a review.